About Drive Now Mayfield
---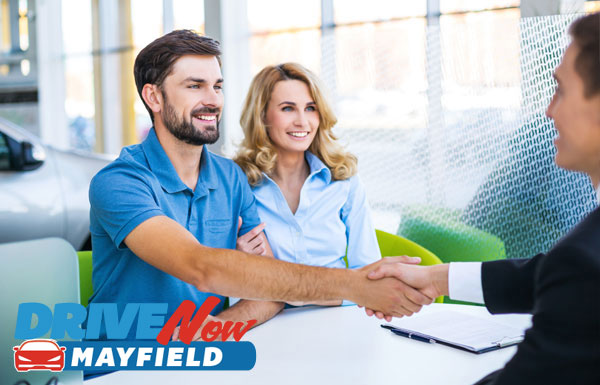 If you have experienced credit problems in the past, whether it was a bankruptcy, foreclosure, divorce, collections or just late payments, you may have been made to feel less than valuable. We understand that many times these problems are beyond your control. We believe that treating any potential customer with respect, honesty and the appropriate confidentiality is the only way to do business. We are here to help you get a car at the best possible terms under the best possible conditions, this in turn will help you reestablish and raise your credit worthiness. You are not alone, over 30% of today's automotive buyers who apply for a conventional auto loan do not qualify.
Our goal is to serve individuals in Mayfield Heights, Mayfield, Willoughby, Gate Mills, Chesterfied, Cleveland Heights, Wickliffe Euclid, Bedford, Moreland Hills and Chargrin, OH who can not obtain a loan through the conventional means.
So, if you have ever been turned down for an auto loan, or haven't establised your credit, don't be discouraged. We will help you rebuild your credit while allowing you to acquire a late model used car, truck, SUV or van regardless of your past credit issues.
Location & Phone
---
6200 Mayfield Road
Mayfield Heights, OH 44124
Phone (866)465-0004

Hours
---
| | |
| --- | --- |
| Monday: | 9:00 AM - 8:00 PM |
| Tuesday: | 9:00 AM - 6:00 PM |
| Wednesday: | 9:00 AM - 6:00 PM |
| Thursday: | 9:00 AM - 8:00 PM |
| Friday: | 9:00 AM - 6:00 PM |
| Saturday: | 9:00 AM - 5:00 PM |
| Sunday: | CLOSED |